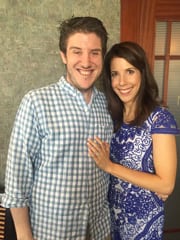 Dr. Amanda Hochstein
Dr. Amanda Hochstein earned her D.D.S. degree from Columbia University College of Dental Medicine. She completed her specialty training in Periodontics at New York University College of Dentistry, where she was able to train under some of the most prestigious members of her field. She earned her board certification in Periodontics, and has lectured at local and national dental conferences on a wide variety of periodontal topics. She has extensive experience in all aspects of periodontal treatment, from implants to bone regeneration, to gum grafting and laser therapy. She is also a member of the board of the Northeastern Society of Periodontists. Dr. Hochstein brings to our practice the latest and most effective periodontal and implant treatments available, and strives to provide treatment that is comfortable and predictable. She is a very caring and compassionate practitioner, who prides herself on the relationships she builds with her patients.
Dr. Hochstein resides in New Jersey with her husband Greg. When she is not taking care of patients, she enjoys spending time with family and friends, running, and traveling. What she loves most about working at Point of Care Consults is the opportunity to work alongside her father and continuing in the family tradition of exceptional patient care. Additionally, the office provides a warm and caring environment in which she can provide outstanding care for each patient she treats."
---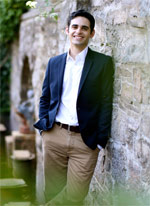 Dr. Brian Bachrach
Dr. Brian Bachrach grew up in Hackettstown, NJ, where he was inspired by his own family dentist to become a dentist at very young age. He did his dental training at Rutger's School of Dental Medicine where he was a member of the highly selective Prosthodontic Honor Society. Dr. Bachrach has been caring for patients for nearly decade and enjoys the meaningful relationships has formed with patients over years caring for them.
"What I enjoy the most about dentistry is the immediate impact I can have on my patients by quickly relieving their pain or transforming their smile in a few visits." Dr. Bachrach lives with his fiancé, Yoana, who he looks forward to marrying this August. When he is not taking care of his patients at Point of Care Consults Dr. Bachrach enjoys playing golf, fishing and spending quality time with family.
---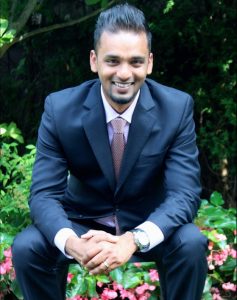 Dr. Jaafar Ali
Was born and raised in the Caribbean Island of Trinidad and Tobago. When he moved to the US he studied at Rutgers University, received his Masters from UMDNJ and his Doctorate in Dentistry at NYU where he received many awards in Aesthetic and Cosmetic dentistry. He continued on to complete his residency at Newark Beth Israel Medical Center. Dr. Ali currently lives in Westfield with his wife and 2 kids.
When he isn't practicing he loves to travel, dine and garden. What he enjoys most about practicing dentistry is "meeting and learning about people and being an integral part of reestablishing and maintaining a patients' oral health".
---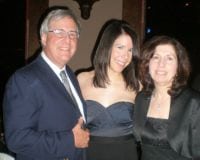 Dr. Jeff Hochstein
Dr. Hochstein lives in Monroe Township with his wife Renee. In addition to more then 30 years of private practice Dr. Hochstein teaches in the Department of Restorative Dentistry at the University of Pennsylvania School of Dental Medicine. He is extremely proud of his daughter Dr. Amanda Hochstein who is continuing the family tradition and now practices along side of him as our periodontist at Point of Care Consults.
"When I am not caring for patients or mentoring students at UPENN I enjoy playing golf, spending quality time with my family and relaxing at home with a great book."
---

Dr. Michael Ziobro
was born and raised in Montclair, NJ.  He attended The George Washington University where he graduated with a degree in Chemistry.  He then continued on to the Henry M. Goldman School of Dental Medicine at Boston University and there received the Excellence in Occlusion Award and graduated cum laude.  Dr. Ziobro completed his residency program at Mountainside Hospital in Montclair and soon after married his middle school sweetheart, Catherine.  They have twin sons, Andrew and Cassian and a daughter Felicity. He is a family man through and through, so when not in the office, he can be found spending time with his family, on the golf course, or rooting for the Rangers, Yankees and Jets.
Dr. Ziobro finds his passion in making patients feel comfortable during their time with him and leaving confidently with their smile.
---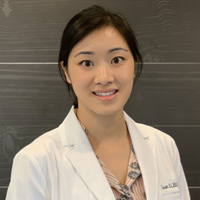 Dr. Susan Li
Dr. Susan Li grew up in Brooklyn, NY and completed her undergrad at Cornell University. She continued on to do her residency in a VA hospital providing care for veterans in Buffalo and is a member of the prestigious OKU National Dental Honor Society. Dr. Li is currently residing in New Jersey with her husband and when she isn't practicing she likes traveling, cooking and spending time with her family and friends.
Her goal is for "Every patient to leave with a happy and healthy smile" while educating her patients and providing quality dental care.